equipment
The purpose of this division of Sorala's Baby Gemach is to lend baby equipment for short term use.
Upon the birth of a newborn and have not yet decided on what to purchase
Upon the birth of a grandchild that will be staying at your home
Out-of town guests coming with a baby
Married children visiting with babies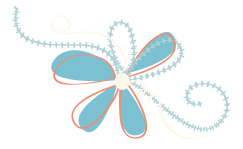 Most items may be borrowed for a maximum of 6 weeks, on a first come- first served basis. We welcome your feedback and suggestions for additional baby items.

There is no charge for borrowing items, however a refundable deposit is required. Donations are always appreciated to replace items as necessary.
These are only General Guidelines, actual amount varies by branch
| | |
| --- | --- |
| Baby scales | $ 100 deposit required |
| Nursing pumps | $ 100 deposit required |
| Pack and play | $ 25 deposit required |
| Baby bathtub | $ 10 deposit required |
| Baby monitor | $ 10 deposit required |
| Infant bouncer/swing | $ 25 deposit required |
| Booster chair | $ 10 deposit required |
| Boppy pillow | $ 10 deposit required |
| Crib tent | $ 50 deposit required |
| Snap-and-go frame | $ 25 deposit required |
| Gate | $ 10 deposit required |
| Infant car seats | $ 25 deposit required |
| Toddler car seats | $ 25 deposit required |
| Booster seats [car] | $ 10 deposit required |
| Sleepaway Baby | $ 25 deposit required |
| Baby Carrier | $ 20 deposit required |